About us
---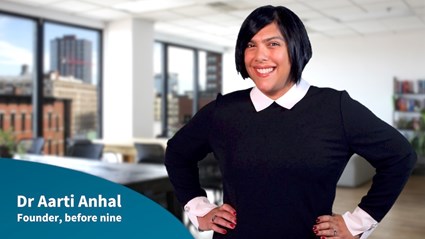 Hello! Welcome to before nine.
We are on a mission to redefine what it means to be resilient, by helping you to put your people first.
Who are we?
We are a team of senior business consultants, coaches and psychologists, each with 15+ years of experience.
Our expertise covers: resilience, mental health, organisational change, risk management, crisis management and complementary therapies.
Why before nine?
We have a unique understanding of how people, teams and organisations perform under pressure. 
Our clients come to us to provide a bridge between the personal needs of individuals, and the strategic and operational needs of organisations.
Our philosophy
Humanity
We treat you as the human beings you are, not by your job title. 
Equality
Whether we're working with graduates, front-line staff or in the Board room, we ensure that everyone has the same learning and development opportunity.
Boundlessness
We believe in your potential for growth and change.
We are bold and daring in our vision for what you can achieve when times feel tough.
Empathy
We use our personal journeys, life experiences and professional expertise to walk in your shoes. 
If you are ready to go on the journey, we are here to help.
Let's be well, work well and thrive together!
We look forward to seeing you soon.
Dr Aarti Anhal
Founder, before nine